Albany Democrat-Herald, May 26, 1999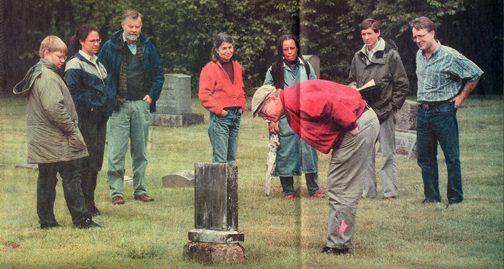 Click Images to make them larger or to print.
Ingalls, Cathy 1999. "Shedding Light on Black History," Albany Democrat-Herald, Albany, OR. May 26: B1.
Excerpt:
The May 14 black history tour started in Crystal Lake Cemetary in south Corvallis. That is where Southworth is buried, but no tombstone marks the site. Zybach does not know why.