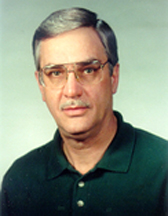 Jim Slinsky
Slinsky, Jim and Bob Zybach 2009a. "Forest Management," The Outdoor Talk Network, Show #1069, October 24: 54 minutes. [WMV_13_MB; MP3_52_MB]
Slinsky, Jim and Bob Zybach 2009b. "North America: The Last 15,000 Years & Now," The Outdoor Talk Network, Show #1075, December 5: 54 minutes. [WMV_13_MB; MP3_52_MB]
These two 60 minute (with commercials) radio interviews with Jim Slinksy were first broadcast nationally on October 24, and on December 5, 2009. They have been available since that time on the Jim Slinsky's Outdoor Talk Network website (OTN) at: http://www.outdoortalknetwork.com/.
The basic topics of the interview were precontact American Indian land management practices in North America and in the Pacific Northwest and their relationship to historical wildlife habitat patterns and to modern catastrophic wildfire events in the western United States. Discussion includes current academic and scientific misunderstandings of those histories, and their significance regarding current resource management restrictions and opportunities: "using traditional methods to achieve modern objectives."
According to the OTN website: "Jim Slinsky is a sportsman, conservationist and defender of our right to hunt, fish, trap, and shoot. Jim is a staunch advocate of the individual interpretation of the Second Amendment. He is the Founder, Producer and Host of the "Outdoor Talk Network," a nationally syndicated outdoor-talk radio show program. The "Outdoor Talk Network" is an educational and entertaining program with the focus on fishing, hunting, trapping, shooting and related environmental and legislative issues. Jim's outdoor talk radio program has been ongoing for over thirteen years. He has interviewed the most important and influential people in the outdoor industry. Jim's philosophies are reflected in his words, "Our hunting and fishing success stories are merely the byproduct of our political and environmental accomplishments."
These recordings are provided courtesy of Jim Slinsky and Jim Slinsky's Outdoor Talk Network.